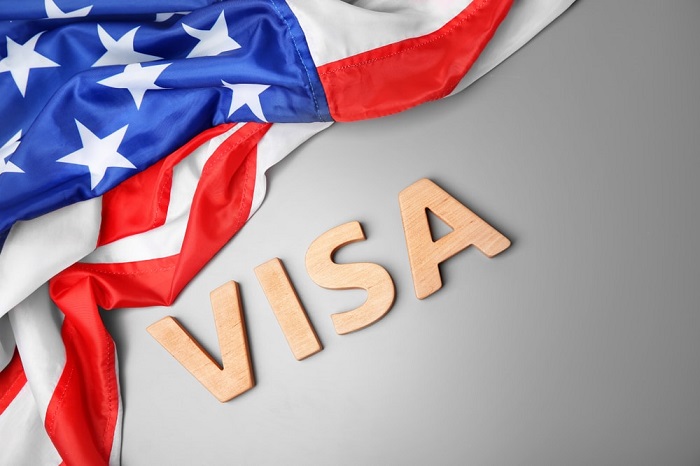 U.S. Student Visa
Perhaps you are one of those people who have chosen to study in the United States and immigrate to study in this country to start a new and exciting path in your life. Every year, many students immigrate to the United States for various reasons to study in this country and enjoy the facilities of one of the most advanced countries in the world.
But studying in the United States and obtaining a U.S. student visa can be a challenging process and raise many questions in the minds of applicants to study in this country. Suppose you have decided to study in the United States and immigrate to this country and now need helpful information on obtaining a U.S. student visa. In that case, we suggest you read this article.
In this article, we intend to focus on the issue of obtaining a U.S. student visa, with a specialized approach to examine the essential details of this process so that you can take the best and safest possible step in this field and can be aware of the various risks of this path. Minimize ups and downs to shape your future.
The first step in migrating to study in any country is to review the desired fields in the universities and educational institutions of the destination country and then send the application for admission, confirm the application by the educational institution, and receive admission. After passing this route, you must apply for a student visa in the destination country.
Obtaining a U.S. student visa is no exception to this rule. Going through the initial route of student immigration to this country is through the mentioned method. But in detail, each country has its own rules and conditions for issuing different types of visas, especially student visas. In this regard, we will continue to examine the types of U.S. student visas and the requirements for obtaining them.
Types of visas to immigrate to the United States
Before addressing the central issue of obtaining a U.S. student visa, it is good to know the general classification of the types of visas in this country.
Under U.S. law, any foreign national who applies to immigrate to the United States is granted one of the following two types of visas, depending on the subject of their immigration:
U.S. Nonimmigrant Visa: For temporary residence in the United States
U.S. Immigrant Visa: For permanent residence in the United States
* For example, in the case of immigration studies, a U.S. nonimmigrant visa is granted. Because in this type of immigration, you are aware that you intend to immigrate to this country only to study at the university or educational institution in question. After completing your studies, you will leave the country. (Of course, there are circumstances in which you can apply for a permanent U.S. visa after completing your studies.)To study the conditions for obtaining permanent residency in the United States after studying in this country, you can refer to the article Studying in the United States.
Types of U.S. student visas
U.S. student visas are a type of U.S. nonimmigrant visa. This means that by obtaining a U.S. student visa, you will be allowed to enter the United States at the end of your studies. Still, you will not be allowed to reside permanently in the United States and will have to leave the United States shortly after graduation.
For any study for more than six months in U.S. educational institutions, you need to obtain a U.S. student visa. You cannot study in this country with a U.S. tourist visa.U.S. student visas are issued in three types, F, M, and J, each issued for a specific purpose. Before you apply for a student visa, you need to know which type is right for your purpose of the study.The following is a brief description of the application for each U.S. student visa:
Student visa F: Study at university and college, high school, private primary school, school of religious sciences, private vocational school, other academic institutions including language teaching programs
M Student Visa: Technical and Vocational Institutions and other non-academic institutions other than language training programs
Student visa J: use of study opportunities, business trip in the summer, passing internships or internships
As we briefly mentioned in the previous section, U.S. student visas are issued in three general types, F, M, and J. These visas themselves are issued in two types 1 and 2, and the type of these visas is written in the form of a number in front of the letter. The number that appears in front of the letters of this type of visa indicates the person's ratio using the visa.
If the visa is issued to the user of the study services, the number 1 is placed in front of the letter of the student visa (for example, F1). In obtaining a U.S. student visa for the applicant's spouse and child, the number 2 is placed in front of their letter of study visa (For example F2). In the following, we will introduce and explain each type of U.S. student visa.
U.S. F1 Student Visa
The most common and best U.S. student visa is the F1 student visa. Almost everyone who intends to study in the United States must apply for this type of student visa after being accepted by an American educational institution. The U.S. F1 student visa is for study stays longer than 6 months.
Students with an F1 visa can work part-time for 20 hours a week, which must be within the campus. Of course, this is for the first year of student study. After completing the first year, the student can work outside the university with the permission of the university.
What is a U.S. F2 student visa, and how does it differ from an F1?
A person eligible for a U.S. F1 student visa can bring their spouse and children under the age of 21 with them to the United States. In this case, his wife and children under 21 will be issued a U.S. F2 student visa, which is reserved for the accompanying person studying in the United States. One of the advantages of having an F2 student visa is that, unlike a U.S. tourist visa, a person with an F2 student visa will also be allowed to study in the United States.
Therefore, if a person obtains a U.S. F1 student visa and is able to study in the U.S. himself, his family will also be able to study in the U.S. by obtaining a U.S. F2 student visa.The difference between an F2 visa and an F1 visa is that the U.S. F2 student visa is completely dependent on the person holding the F1 visa. If the F1 visa is revoked, the F2 sub-visas will also lose their validity. Please note that U.S. F2 visa holders can only study in the United States and cannot work in the United States with this visa.
U.S. M1 Student Visa
In terms of conditions, it can be said that an M1 student visa is like F1. The difference between an M1 student visa and an F1 visa is that the M1 visa is only for certain technical and vocational disciplines and is not like the F1 visa for studying in regular U.S. educational institutions. In other cases, such as receiving a residence permit for a spouse and child under 21, it is the same as an F1 visa. Married students can immigrate to the United States with their families by applying for an M2 visa.
U.S. J1 Student Visa
The J1 Student Visa is for study opportunities. Applicants for this visa are those who want to experience research or teaching at U.S. universities. The validity period of the J1 student visa varies depending on the length of the course. The J1 student visa holder must leave the United States after 2 years and re-enter the United States. A J1 student visa holder can apply for a J2 visa for the residence of their spouse and children under the age of 21.
Best time to apply for a U.S. student visa
Usually, the best time to apply for a U.S. student visa is after being accepted to the institution of study. You can apply for a U.S. student visa immediately upon receipt of your i_20 Admission Form.Of course, suppose a student exchange program supports you.
In that case, you must obtain the DS-2019 form from your sponsoring institution, which indicates that you are participating in their program instead of the I-20 from your university and DS-2019 is the form that you must use it.
According to U.S. visa regulations, visas cannot be issued more than 120 days before any start date on your I-20 or DS-2019 form; However, you can apply for your visa as soon as you receive Form I-20 or DS-2019.Suppose you complete the visa process more than 120 days before your schedule. In that case, the U.S. Consulate or Embassy will hold your visa and issue it to you after the 120-day deadline.
What is Form i-20?
Form i_20 is a certificate of eligibility for nonimmigrant student status. Once you have been admitted to a SEVP (Student and Visitor Program) approved institution and have paid for your SEVIS I-901, an official representative from your university will submit the appropriate I20 Form based on the status of the institution where you are studying. F-1 Or M-1 is sent to you.
Any school that accepts you will send you an I-20 form upon payment.Form I-20 is an important document that you should protect because there are various things like SEVIS payment, nonimmigrant visa application, entry into the United States, etc., that you need.
What is the process for applying for a U.S. student visa?
Students typically apply at the U.S. Embassy or Consulate in their home country or country of residence. You must make an appointment for a visa with a U.S. consulate in your country of permanent residence, pay the application fee, and submit the completed visa application forms and required documents to that interview.
However, the procedure is different for different consular offices, so you should contact them for detailed information. You can find the necessary information on the consular websites.
Tests required to obtain a U.S. student visa
SAT
This test is for students who intend to participate in a bachelor's degree, which they must pass before entering the bachelor's degree. This test examines students in the fields of English, mathematics, reading, science. Provides student preparation for college and university.
GRE test
Students who intend to study for a master's degree in engineering must obtain a passing grade in the test, which is designed to assess language skills, critical thinking, analytical writing, and quantitative reasoning.
GMAT test
This test is designed for management disciplines, including MBA at the graduate level.
LSAT test
This exam is for law students and is conducted 4 times a year.
MCAT test
This test is for medical students and is administered by the American College of Medical Colleges and Universities.
What are the documents required to obtain a U.S. student visa?
Copy of the first page of the passport to study in the United States (translation of identity card for those who do not currently have a passport)
Personal resume in English
Official translation of diploma or pre-university degree with transcripts
Official translation of a bachelor's degree with transcripts of 4 years to study in the United States for a master's degree
Translation from the last page of the dissertation with approval from the desired university to study for a master's degree in the United States
A language degree is not required, but if you do not attend university language courses, TOEFL certificates with a minimum score of 70 in the IBT exam and 500 in the PBT exam or IELTS with a score of 6 are required.
At least 4 academic letters of recommendation from professors, fellow administrators, and fellow researchers
Resume and work history for doctoral studies in the United States
Approval of published scientific articles.
Provide a letter to the bank to announce the balance and turnover of the account to cover the cost of studying and living in the United States
* If you want to apply for the top universities in the United States, the experts of Mehraein Institute will accompany you in this direction.
* For additional information and initial consultation, you can contact Mehraein Institute through this link.
How to get a U.S. student visa without a language certificate?
Admission to American universities requires an international language degree such as TOEFL or IELTS, which may not be possible for everyone. There is another way to solve this problem, by which you can get language admission in a university. After learning the language, it is possible to continue studying in the field of your choice in that university.
Studying for a language degree has the following benefits:
No age requirement.
The minimum degree required is a diploma.
You can be accepted to another field at the same university after completing the language course.
How do I prepare for a U.S. visa interview?
You must now fill out a DS-160 visa application form before the interview. These forms must be completed in full in English and signed with the name on the passport and other official documents translated into English. Be sure to answer all the questions on the forms; otherwise, your form will not be accepted.
The following additional materials are also required:Forms I-20 or DS-2019: These forms indicate that you have been accepted to a university or sponsored to attend the company's programs.If you have an I-20 form, be sure to fill out pages 2 and 5, sign page 2, and check that your expected arrival date is still valid before you take it to your interview.
Passport:Be sure to make sure your passport is valid for at least six months from the date of your scheduled arrival in the United States, as it is a prerequisite for a visa. The longer you have until the expiration date of your passport, the better. Suppose your passport expires and you need to return home. In that case, you must renew your passport and apply for a new visa before entering the United States.
Receipt of prepaid fees: Before the visa interview, you will have to pay the visa application fee, SEVIS fee, and possibly additional fees.
Photo: This item should be taken by the photographer specifically as a passport photo because there are very special framing conditions for these photos.
What questions are asked by the embassy on the day of the interview?
One of the issues that have occupied the minds of many international students and have become their concern due to foreign exchange costs is getting a U.S. student visa. International students are often concerned about interviews to be conducted at U.S. embassies or consulates in third countries; Because some students, despite all the expenses they make, face a barrier called the embassy officer at this stage and lose the chance to obtain a visa.
Based on different students' experiences during the interview at the U.S. Embassy, ​​the relevant officer will ask the applicant various questions. These questions vary even according to the gender of the interviewee.
Is it a problem to have a hijab to get a photo of a U.S. student visa?
In most cases, the applicant's head should not be covered. However, covering the head for religious reasons is generally acceptable. Of course, head covering is not acceptable for other reasons. The cross face should be fully visible, and the scalp should not cast any shadows on the face. A hijab covering all or significant parts of the face is not acceptable because the person's identity must be clear.
What criteria do consular officers consider for a U.S. student visa?
To apply for a student visa, a consular officer must be satisfied that the applicant is traveling to the United States to continue their studies, is eligible for the student visa, has sufficient funds to complete their studies in the United States, and only intends to complete the program. Your university is to stay in the United States.
How to prove your eligibility for a U.S. student visa?
Obtaining and completing the I-20 application form largely indicates that you are scientifically eligible for a visa. However, the consular officer must verify that the I-20 was not issued based on forged or erroneous admission officer documents.Therefore, it is best to bring your past transcripts (with English translations by official translation agencies) and test transcripts to document your background further.
You should also expect to be asked to provide a summary of your academic goals.Part of the academic preparation is fluency in English that is required to participate in your degree program. Suppose you have received conditional admission or are going to the United States to study English. In that case, you will need fewer English skills.Much consular staff understand and speak other languages ​​well but will be provided with an interpreter if needed, but note that it is in your best interest to communicate in English.
If your college program requires English skills, the consular officer will probably interview in English and ask you to read and retell the information in English.Possibility of visa extension for STEM students up to 36 months.The word STEM originates from the words Science, Technology, Engineering, and Mathematics. It refers to any subject that falls under these four disciplines.
STEM and university education programs (STEM) are in high demand in many industries.Studying in STEM courses allows the applicant to live and work in the United States on a student visa for another two years after graduation, in addition to one year of work opportunity (OPT) or to seek employment.This means that science, engineering, technology, and math (STEM) graduates will work in the United States for three years.
Documents required to prove financial support viability to the U.S. Embassy
You need to show that you (or your sponsors, if someone else is financing you) have the financial means to fund your education in the United States.Usually, the rule is that you have to prove with sufficient documents that the total amount needed to cover your expenses, including living expenses, transportation, etc., will be provided for the first year, and also show that the rest of the budget You can also get what you want from reliable sources. (M-1 visa applicants must fully document the budget for their entire course of study.)
As part of the university admissions process, the consular officer may request an Affidavit of Support form from your sponsor to ensure that you have sufficient funds to meet your needs during your stay.If you bring your family members to the United States, you are expected to have enough funds to fund their needs. Be sure to note that student affiliates are not allowed to "work for pay" in the United States in any way.
Usually, the most important proof of your financial ability is the presentation of the original bank book or account turnover for the last three months; information from the bank about the time of opening the account and the average account balance; Tax forms that represent annual income. Proof of other assets such as business ownership (business license), real estate, stocks, etc., or documents that show you have been awarded a scholarship are other documents that show your financial ability to the consulate employee.
How to prove intent to return home after studying in the US?
This is a very personal matter. You should be careful to show your commitment to your country to the consular officer in the best possible way. Some of the usually useful documents are documents that prove that you or your immediate family are in business or homeowner. Certificates of educational institutions in the Country; letters of recommendation from a responsible official such as teachers reflect your social participation.
Land ownership documents; An expired passport indicating that you have already traveled abroad and returned home.Documents related to siblings who have already studied abroad and returned to their hometown (diplomas, employers' letters or current passport, etc.); A letter from the employer stating that your degree program will be useful to them.
A letter from a company stating that you will be hired for a specific job upon your return. Or a letter from a company stating that you may be hired upon return and need employees with the education you will receive in the United States.
How long does a U.S. student visa interview take?
The time it takes for a consular officer to talk to you will be very short (perhaps one to three minutes) because of the large number of visa applications that need to be processed daily at U.S. consulates. Due to such time constraints, the consular officer will be happy with the proper organization of the content and the short and direct answers to the questions.
What happens if I do not receive my visa on time?
If that happens, then you have two options. You can ask your university to fax a letter stating that you can attend the university after your I-20 form and indicate the deadline. The second solution is to ask them to postpone your admission to the next semester.
What is an education gap and how to justify it for U.S. student visa?
Most students prefer to study without interruption and get a higher degree very quickly; However, some people, for whatever reason, decide to continue their education at a distance. Some students enter the job market after earning a bachelor's degree and choose the appropriate field in their master's degree according to the needs of the job market or the need for a higher degree.
However, this interruption between degrees can create problems in the applicant's admissions process. The study gap is known as one of the major problems for some students to continue their education.If there is a gap between the applicant's two levels of education for any reason, it is called a study gap.
In this case, some universities require the admission of the applicant to justify or meet the requirements due to the distance of the applicant from the academic space, the possibility of forgetting the main courses, and the lack of up-to-date scientific information. The education gap has become quite common among students these days. Previously, students believed that they would complete their education together before starting a career.
However, increasing competition has changed this practice and is now widely accepted by students with an education gap.The education gap can also be a great opportunity to gain personal skills and job creation and help gain work experience and meet different cultures. When planning an education gap, consider which activities will help you progress personally and intellectually. Think of a good goal or personal achievement.
Of course, consider that most reputable universities are sensitive to the education gap because the longer the interval between the individual's educational process, the less valid his knowledge and the need to update the individual's knowledge. However, there is no need to worry. You can explain why you need this education gap by giving justifiable reasons.
Is the education gap acceptable in America?
The education gap is acceptable in the U.S. education system. Of course, too long a delay can be problematic for the applicant because it may be against the university's rules. So be sure to check the rules of the education gap before applying for admission from your university.
However, there is always an exception if the applicant has a correct explanation for the reason for the long academic gap. The American education system is professional and prefers students to learn from every aspect of their lives. Learning about the real world in practical ways is also commendable. The United States education system allows students to distance themselves from school and become acquainted with life before easily resume their studies.
Of course, keep in mind that if you have a lot of educational talks, you should have a way to justify it to the embassy. Obtaining a U.S. student visa requires going through the U.S. Embassy interview process, one of the points of which is assessing your potential education gap. In the following, you will get acquainted with the ways of justifying the education gap.
What is the permissible level of education gap?
The amount of education gap varies according to the degree of the applicant, the country, and the destination university. As we said above, the best way is to get information from the relevant university's website. However, in general, the amount of academic leave for applicants who intend to continue their studies at the undergraduate level should not be more than 2 to 3 years.
This study break can be accepted for up to 5 years for those who intend to continue their studies at the master's level. Permission is not allowed for people who intend to continue their doctoral studies, and they have the opportunity to study abroad. However, the issue of justifying the embassy to obtain a visa remains.
How can an education gap be justified?
At the time of admission to the universities and at the time of the embassy interview for the visa, the applicant must provide the reasons and documentary evidence related to his / her education gap to have a chance to get them.
Admission to the university is subject to the necessary qualifications and complete qualifications, including the latest qualifications, resume, relevant work experience, language certificate, referral for master's and doctoral degrees, motivation, submission of research papers And it is valid research and not having old age and academic break.
Among the cases that can be mentioned to justify the academic break are the following:
Language Learning: One of the things that can be used to fill in the academic gap is learning English and taking international exams such as TOEFL, IELTS, Duolingo, or TOEFL Essentials.
Work related to the field of study: Some students enter the labor market after completing their undergraduate studies and then, after a while, think about continuing their studies at higher levels. Suppose the job that the applicant is doing is related to their field. In that case, they can make up for their academic delay by presenting the relevant document as work experience.
Illness: If the applicant is unable to continue their studies due to medical reasons or illness, they can provide the relevant medical documents at the time of admission as well as the embassy interview to explain the reason for the suspension so as not to have problems in the admission process.
Marriage or the birth of a child: Another reason that can be used to justify a study break is the marriage of the applicant or the birth of a child, which can be accepted for up to 2 years of the study break.
How can I apply again if my U.S. visa is rejected?
You must have new information that you did not provide to the consular officer at the time of your first interview (or that you did not have sufficient evidence to prove it). Before retrying, try to understand why you were not issued a visa for the first time.
Do you have a Form I-20 from a reputable higher education institution? Are you fluent in English enough to study at university? Can you prove that there is enough funding for your education and that you intend to return to your home country after graduation?
Student work in the United States with a student visa
Working in the United States while studying is one of the biggest concerns of international applicants. Can they work as international students in the United States? The short answer is yes, they can work while studying, earn extra income and experience, but there are limitations. Rules and regulations are strictly followed. Work is only allowed for F-1 and J-1 visa holders. Those with an M-1 visa cannot be hired. F-1, J-1, and M-1 visas are three types of non-immigrant student visas to study in the United States.
* If you need more detailed information in this field, we suggest you read the article Studying in the United States.
How to get Green Card in the USA after studying?
Residence in the United States has not been completely impossible after graduation. This is because the United States wants educated people to immigrate to the country. Because most F-1 visa holders have a high school diploma in the United States, they have several vacancies to stay in the United States.
While the United States has not explicitly prohibited international students from seeking a green card, it has made the process very difficult. For more information on how to get a U.S. Green Card after studying in this country, you can read the article Studying in the U.S.
Conclusion
The U.S. student visa is the most critical target for many foreign applicants. The United States is the country of the largest universities in the world, so in terms of quality and educational standards, it attracts thousands of international students each year. A U.S. student visa is complicated to get, but it is not impossible.
It is best to consider all aspects of the process before applying for admission so that your visa application is not rejected.If you would like to learn more about how to obtain a U.S. student visa and the steps to get U.S. residency and a U.S. green card or other documents and residency after studying in the U.S. and studying in the U.S., please get in touch with our consultants at Mehraein Institute.
Contact us directly and get a free consultation with the legal experts regarding obtaining a U.S. student visa. Mehraein Institute provides you with experienced experts in the field of admission to American universities. Depending on your educational background, you will be introduced to the best university options. If you have good academic conditions, we help you to apply for a scholarship.
Suppose you still have various questions about a U.S. student visa and studying in the United States. In that case, you can ask your questions to get a complete answer in the shortest time by the experts of Mehraein Institute.
برای امتیاز به این نوشته کلیک کنید!